COOKIES
Cookies are small text files placed on your computer or mobile device by a website's server and are commonly used on the internet. It contains anonymous information, for example a unique identifier and the name of the website, as well as some numbers and digits. We use them to:
remember your preferences, and items you have placed in your shopping cart;
collect information that will help us understand visitors' browsing habits on our website;
compile statistical reports on website activity, e.g. number of visitors and the pages they visit;
temporarily store any information which you may enter in tools, such as calculators or demonstrations on our website;
in some cases, remember information about you when you visit our site. We may need to do this to provide some of our services;
in some cases information about your chosen services and membership plans; Free, Silver and VIP so you can return to it at a later stage.
We also collect Non-Personal Information when you voluntarily provide this information to us. Additionally, we may aggregate or anonymise Personal Data in a manner such that the end product does not personally identify you or any other individual (e.g., by using Personal Data to calculate the percentage of our Site users who are from a particular geographic location).
We do not store any personal information in cookies that others could read and understand.
OUR USE OF COOKIES
We use three types of cookie:
SESSION COOKIES
These are temporary and are deleted as soon as you close your browser.
PERSISTENT COOKIES
These are stored on your computer until they expire or you remove them. Persistent cookies store your personal preferences such as your language preferences on multi-lingual sites to make subsequent visits easier. They also for example remember questions we have asked you previously, such as a request to complete an online survey. A persistent cookie will prevent you from being asked to complete the same survey every time you visit the website.
THIRD PARTY COOKIES
In addition, we may engage third party tracking and advertising providers to act on Max Day Trading's behalf to track and analyse your usage of our Site through the use of such automatic data collection technologies. These third parties collect and share with us, as we may request, Site usage information about visits to our Site, measure and research the effectiveness of our advertisements, track page usage and paths followed during visits through our Site, help us target and track use of our Internet banner advertisements on our Site and on other sites, and track use of other links from our marketing partners' sites to our Site. We do not control these third parties' tracking technologies or how they may be used. If you have any questions about an advertisement or other targeted content, you should contact the responsible provider directly. Our website may also use a website recording service which may record mouse clicks, mouse movements, page scrolling and any text keyed into website forms. Data collected by this service is used to improve our website usability. The information collected is stored and is used for aggregated and statistical reporting, and is not shared with anybody else. For information about how you can opt-out of receiving targeted advertising from many providers,
WEBSITE MARKETING OPTIMISATION
Our website may also use software to improve your user journey by identifying areas you have visited before or areas you may be interested in. To do this we may drop persistent and session cookies onto your computer or device. The information collected is safely stored and is also used for aggregated and statistical reporting. We will not collect any Personal Data.
ACCEPTING OR REJECTING COOKIES
Most browsers will tell you how to stop accepting new cookies, how to be notified when you receive a new cookie, and how to disable existing cookies. The "Help" function within your browser should tell you how to do this.
If you disable or refuse cookies, please note that some parts of this Site may then be inaccessible or not function properly. This is a necessary part of our secure system for our services. If you do not wish to have cookies enabled then you can change your Cookie Settings via the GDPR popup or if you prefer you can always email us at info@maxdaytrading.
If you want to delete any cookies that are already on your computer, please refer to the instructions for your file management software to locate the file or directory that stores cookies.
FURTHER INFORMATION ABOUT COOKIES
www.aboutcookies.org and www.allaboutcookies.org are websites which have produced a series of web pages which explain how cookies work and how they can be managed.

Professional Trading Tools & Education For New And Existing Traders.  Live Trading Room 5 Days Every Week.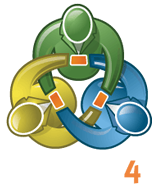 Risk Disclaimer for Forex Trading
Trading foreign exchange on margin carries a high level of risk, and may not be suitable for all investors. Past performance is not indicative of future results. The high degree of leverage can work against you as well as for you. Before deciding to invest in foreign exchange you should carefully consider your investment objectives, level of experience, and risk appetite. The possibility exists that you could sustain a loss of some or all of your initial investment and therefore you should not invest money that you cannot afford to lose. You should be aware of all the risks associated with foreign exchange trading, and seek advice from an independent financial advisor if you have any doubts.